Do you still have a few wedding left and your not sure what to wear?? Not sure what black tie, black tie optional or cocktail attire means? It can be very overwhelming! I have some great ideas of what you can where!
First let's get the lingo down:
Black Tie: Black tie means exactly what it is: tuxedos for men, long gowns for women. If you wear a knee length gown, make sure that it is a darker and richer fabric.
Black Tie Optional: Men can where a tux or dark suite. Woman can wear a gone or cocktail dress
Cocktail Attire: Men in a dark suit and tie, woman in their favorite cocktail dress
Beach Wedding: Still put a little thought into your dress, light chiffon material or prints in your sundress.
My friends and I at a black tie optional wedding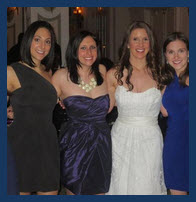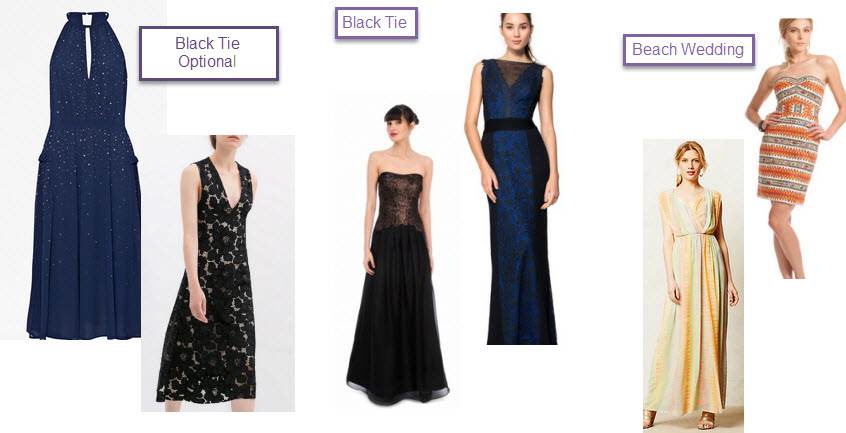 There are still a lot of great dresses in the stores for summer and fall weddings for regardless of the dress code!
French Connection Glitter Dress $248
Zara Lace V Neck Dress $169
Kay Unger – In Stores in October
Tadashi Embroidered Lace and Pintuck Jersey Illusion Neckline Gown – $648
Solen Maxi $198
Trina Turk Cora Dress – $258