Knits are one of my favorite items for fall/winter and they are everywhere this season! From tunics to cardigans there is something for everyone. The one tricky thing about knits is they can cling and show rolls.
1. Make sure that it doesn't pull across the chest
2. Choose the appropriate bra, it will keep everything looking smooth
3. Shapeware is a must when wearing a sweater dress, it smooths out all your imperfections
Below are some of my favorite knits of the season!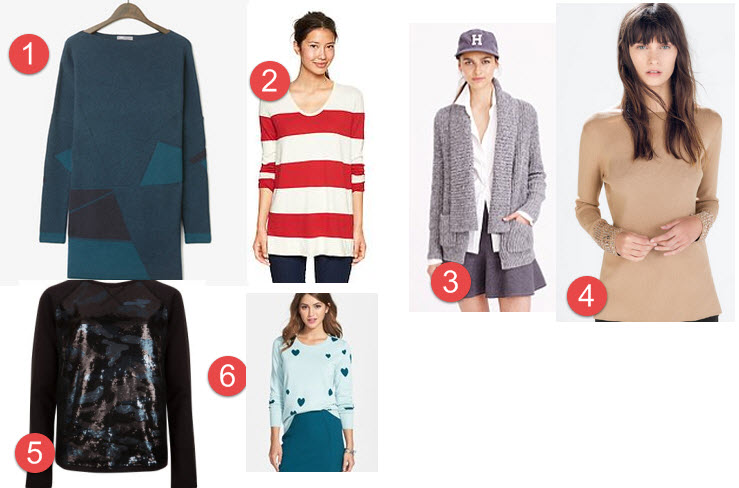 1. Vince, Abstract Jacquard Tunic, $395
2. Gap,Rugby Sweater Tunic $49.95
3. J.Crew Marled rib-stitch open cardigan $110.00
4. ZaraSIDE,SLIT SWEATER WITH JEWELLED CUFFS $79.90
5. Ted Baker,Camouflage Sequin Jumper $225
6. Halogen® 'Hearts' Shoulder Zip Intarsia Sweater, $68