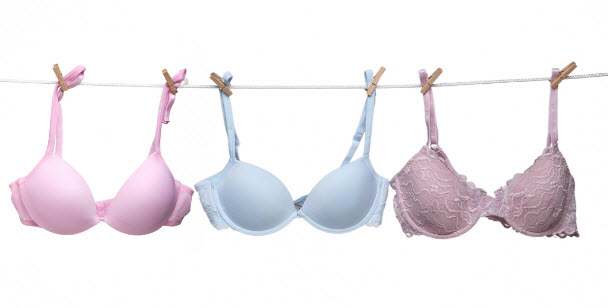 My first job after college was working in the Intimates Department at Bloomingdale's in Atlanta. I not only learned how to fit women for the right bra but how important it is to wear the right bra! Finding the right bra can be frustrating, but is one of the most important things you put on in the mornig! If your bra doesn't fit, your clothes won't look right. One of the first things I do with my clients is take them shopping for new bras. How do you know if you are wearing the right size bra or style? Where do you go? Read below for my tips!
1. Every six months you need to get sized, becasue your bra size changes. Even if you have not gained or lost a lot of weight as we get older our body changes.
2. When you get sized the bra fit specialist will measure your band and your cup size.
3. When trying on bras there should not be anny spilliage on the sides or the top, the cups should not wrinkle or pucker, the center section should lie flat, and when the straps are adjusted they don't slide off your shoulders.
4. Like jeans, not every style of bra is going to fit you. You might need a full coverage bra, or a demi cup. It just depends on the shape of your breasts
5. Remember, it takes a little while to be fit. The fitter is looking for the right fit, so be patient.
6. I always recommend that my clients go to department stores to be fit. There is a larger variety of bras for them to pick from and the fitters are usually trained. There are also speciality botiques that have a great selection, and a staff that is trained. However, they can be pricier then the department stores.
I hope that these tips help you!
*Photo credit Erene Oberholzer